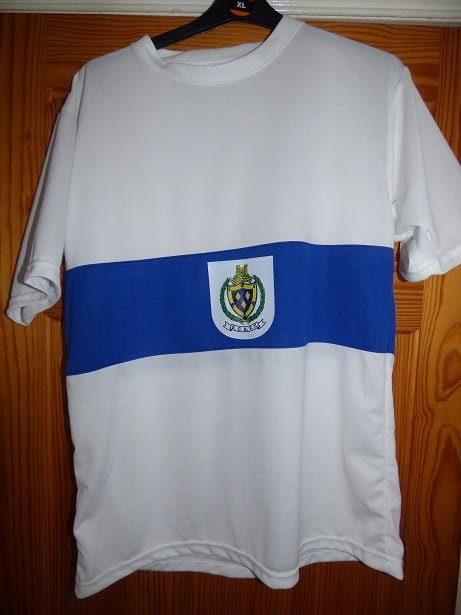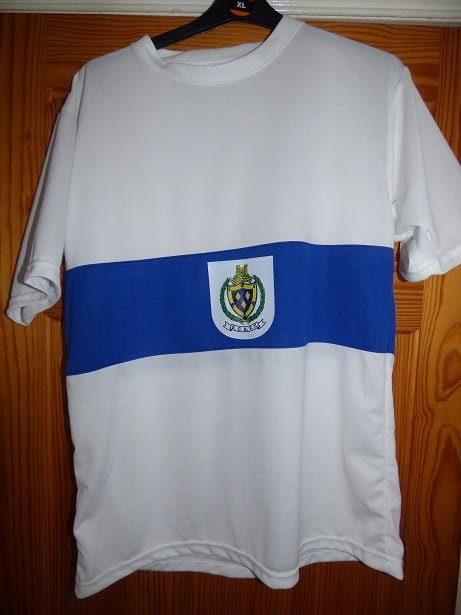 Stockport County Shirt - the 'Classic' from 1967.
£38.50 / Sold Out
A superb and iconic limited edition 50 year Celebration County Shirt. The shirt is a replica of the one proudly and honourably worn by Jim Fryatt, Freddie Goodwin, Johnny Price, Len Allchurch, Bill Atkins, Alex Young and other County heroes.
Fantastic embroidered badge and a true football and County classic. 100% polyester.
PLEASE NOTE THAT THE DEADLINE FOR ORDERS IS 22 NOVEMBER - SHIRTS WILL NOT BE DISPATCHED UNTIL AROUND 9 DECEMBER.
As the deadline for orders is 22 November, please do not be caught out and miss the chance to receive or give this fantastic historic shirt as a Xmas gift.
We expect the shirts to be ready for collection at the Spennymoor home game on 9 December in good time for Xmas. Alternatively we can post with the following rates - UK £3.35, Europe £5, Outside Europe £8.
Sizes available range from 18" (1 to 2 yrs) and 50" (4EX) - Full Size Guide at https://app.box.com/s/zkorrhk3lpl4heb4quyzyubgn2myj7
All profits to be shared between Stockport County Supporters' Co-operative, Guardian Account and Stockport County Appearance Number Scheme (SCAN).   
 
This item is being sold by the Stockport County Supporters' Co-operative, an independent fans group run by democratically elected representatives to work on behalf of its members. The money raised for the Stockport County Supporters' Co-operative from the sale of the item will be held in the SCSC Guardian Account. The Guardian Account has been set up to secure a sustainable future for Stockport County Football Club by building up a significant collectively-owned lump sum with a view to purchasing an asset, owned by the members of the Co-operative, of value to both fans and Club.